Best Rental Kitchen Makeover - Drab to Fab!
Incredible before & after transformation of a boring beige rental kitchen.

Improving Your Rental Apartment Will Always Be Worth It!

I'm the type of urban dweller that will always renovate a home - even if it's a rental. But is it worth it? Is there a cut off point? Or an amount of money that becomes too much?
I rented this apartment quickly. I was new to Dallas with an impending snowstorm that I was absolutely not prepared for. It had 80% of what I was looking for.
And it was half the price of my place in LA.
But the kitchen was HORRID.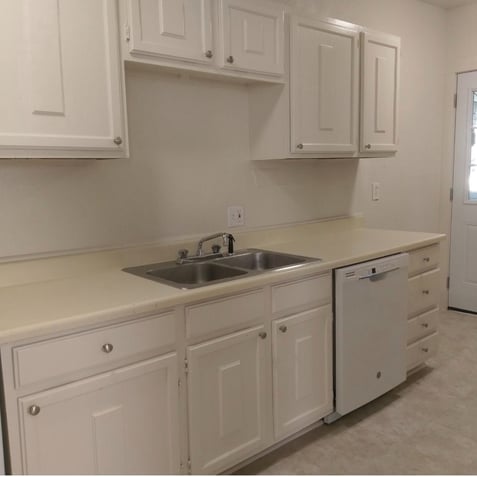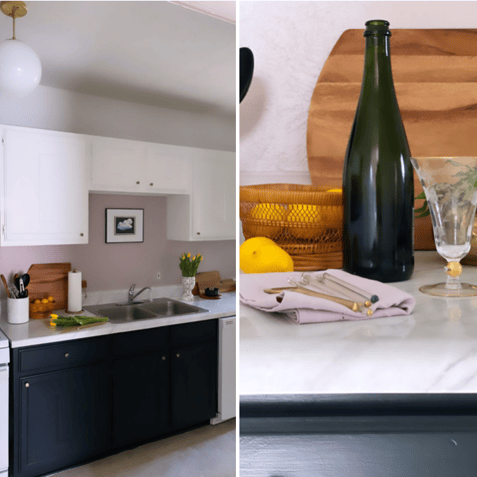 All beige, dark and unpainted inside the cabinets - gross.
With my design skills, passion and willingness to pick up a paint brush I knew that if I did not make this space better I would HATE living here. And you don't want to be around me when I hate my home. Torture!
We are not meant to hate our homes!
Watch the video for the full makeover - I'm seriously in love! All the products are listed on the original video on my Youtube Channel. Make sure you subscribe and leave a comment.
xo,
Baiyina